The FARGO HDP5600, the DTC5500LMX, and the DTC1500 printer/encoders are the first to comprise HID Global's new Professional Select Series of printers. This new Professional Select Series joins the existing FARGO portfolio that includes Value, Standard, Professional, Financial, and Industrial Series Printers. The Professional Select Series Products will be distributed through product-certified system integrators.
What does it mean to be a professional select certified dealer?
There are several requirements that a FARGO® partner must accomplish before being authorized to sell and service the new HDP5600, DTC5500LMX, and DTC1500 card printers. Professional select partners are hand selected by Fargo on the basis of product knowledge, service experience, and business integrity.
What are the requirements to become certified?
Experience
1. Must be at least an HID FARGO Authorized Service Provider (ASP). To be an ASP, a partner must have at least 2 factory-trained service technicians. The trained technicians attend a 3-day course at the HID headquarters in Austin Texas, and must complete and pass the final exam. Read more about how J. O'Brien is an Authorized Service Provider.
Training
2. Must take advanced product training on the HDP5600, DTC5500LMX, and DTC1500. All appropriate personnel representing HID Global Secure Issuance products and solutions must have completed and passed the required product-level HID Academy training modules for the Professional Select Series products they intend to promote and sell.
Commitment
3. Must purchase at least one Professional Select Series Demonstration (Demo) Printer and complete product-specific training for each printer model they plan to promote and sell. (For example, if the FARGO ASP would like to promote and sell the HDP5600, DTC5500LMX, and the DTC1500, they would be required to purchase at least one demo unit of each and complete product-specific training for both models). J. O'Brien keeps the units on hand and available for demonstration. Request a demo from J. O'Brien on any of the three printers.
What does this mean for you as a customer of
J. O'Brien?
Complete access to the entire line of Fargo ID Card Printers
Advanced sales, service, and support personnel to help you before, during, and after you make a purchase.
Ability to receive a demonstration of the latest and greatest in Fargo Printing technology from our industry expert.
Professional Select Product Highlights: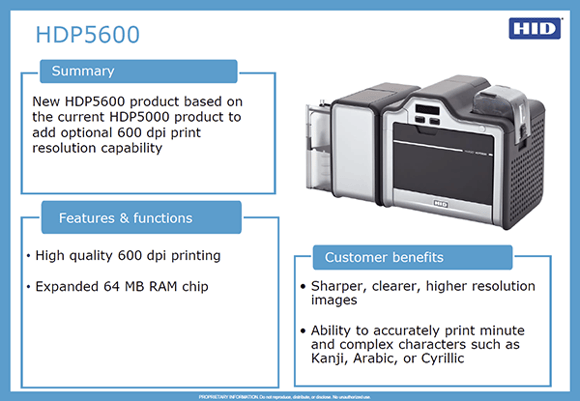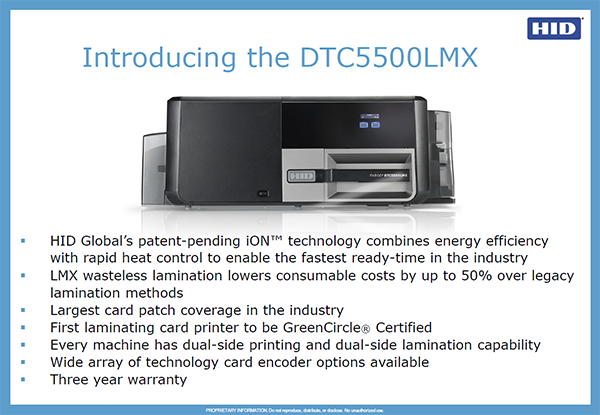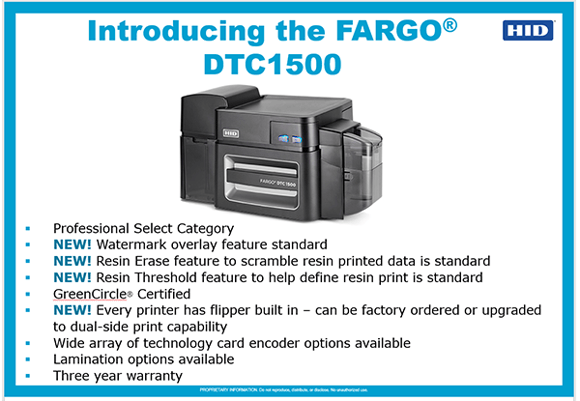 Still need more information?
Visit our resource center to learn more about the printer's features, view helpful videos, and download important resources.