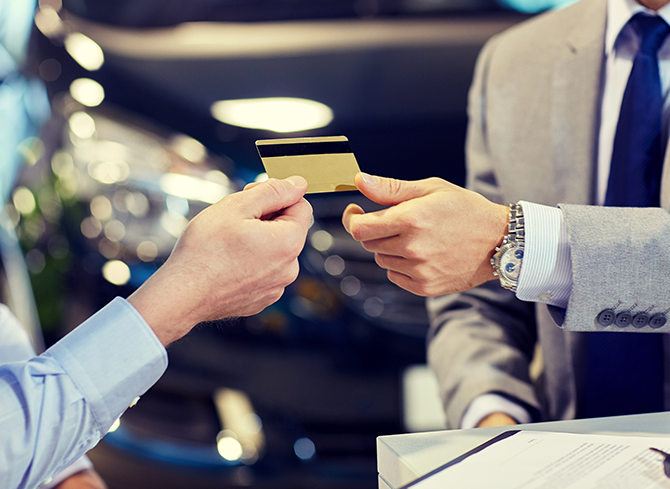 Clearing up the misconceptions about Financial Instant Issuance
Technology and basic human impatience have led to many innovations, with more coming at a steady pace. Not so long ago, financial institutions had to order debit and credit cards, which took about a week. With no other option, customers accepted the delay. Now, we have the ability to produce secure financial cards on demand. There seems to be some confusion about this solution, so clearing up the misconceptions about Financial Instant Issuance—Fii, for short—seems necessary.
Misconception #1: Fii won't help a branch increase its business.
This is perhaps the costliest myth about financial instant issuance. The ability to hand your customer a new, secure card right at the branch presents significant benefits:
Customers can activate and use their cards immediately, generating revenue right away, rather than waiting the normal five to seven days.
On-demand card printing increases customer satisfaction, eliminating the wait that is always an inconvenience.
FII brings people into the branch, enabling customer engagement and the ability to sell other services and products.
Misconception #2: The mobile wallet will replace cards.

Yes, the mobile wallet offers the convenience that many consumers appreciate, but they're not adopting this technology as rapidly as you might expect. While 77% of adults in the U.S. own a smartphone, only 13% of iPhone users have tried ApplePay, 6.9% of smartphone users have tried AndroidPay, and 5.1% have tried SamsungPay. For one reason, ApplePay acceptance is still limited. In addition, although Millennials are more likely to use the mobile wallet, a majority of other consumers are simply uninterested in undertaking this new payment method.

Consumers aren't the only ones hesitant to adopt the technology. According to HID Global, "although close to 90% of merchant terminals in the U.S. have NFC installed, most merchants haven't chosen to turn the capability on."

Misconception #3: FII creates security and technology issues.

Card printing is not a complex technology. An Fii system, like TRISM, provides a total solution that includes the hardware and software to be up and running in just minutes. The system was designed for financial institutions, with the awareness that branches don't commonly staff IT professionals.

The Fargo DTCii direct-to-card printer produces full-color cards with government-grade AES-256 encryption. The PCI-compliant TRISM Fii software and PCI-certified TRISM Duo HSM security module provide the high level of protection required.

Misconception #4: There isn't ROI to support investing in the system.

Adding financial instant issuance isn't an expense but an investment—and one that delivers a solid return. The customer receives the card and activates it immediately, in the branch. There's no delay, which means interchange revenue begins right away.

Secondly, personal delivery of the card eliminates the theft of cards from the mail as well as processing costs that result from central issuance.

Finally, when customers don't want to wait a week for a new card, the branch issues a rush or "pull" order. Those fees can add up! But they're avoided when you use financial instant issuance.

Misconception #5: Any Fii provider can deliver the solution.

The solution is more than pulling together individual components to do the job of Fii. Just as you would look for a specialist to handle your healthcare, investment, or even your car maintenance, you should seek an Fii partner with experience—someone who understands the intricacies of financial card issuance, including card security.

J. O'Brien has maintained a strong relationship with HID Global. Our reputation for commitment to our customers and in-depth knowledge earned us the privilege of becoming one of the few partners to be approved to provide the company's TRISM Fii solution.


Leverage the potential of financial instant issuance and J. O'Brien's expertise. Contact us to learn more.